Death By A Thousand Cuts.

Me.
If you're a non-resident of Vancouver, specifically my neighbourhood Point Grey, chances are you won't find this blog post remotely interesting. Look away now.
Yeehaw. Point Grey Living is Here!
Every month, the kind publishers at Best Version Media, ensure that I'm kept up to date with all the local goings-on by stuffing the shiny Point Grey Living Magazine into my mail box. Billed as An Exclusive Magazine for the Residents of Point Grey and West Point Grey (barf), this colourful publication is full of colourful articles about the colourful characters of our 'hood. Lovely. And a big thank you to the publishers for including my house on the mailing list.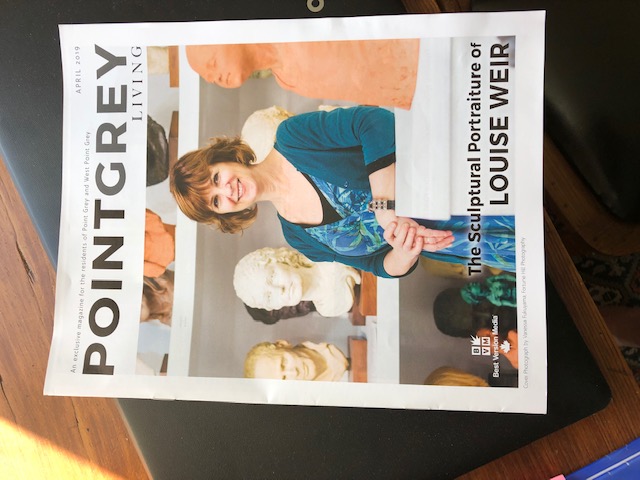 I can get all the gossip about photogenic real-estate agent Britt Wibmer and her delightful family. Want to learn all about the (now-closed) School of Inquiry, which offered courses on philosophy to young kids, but perhaps should have enquired a bit deeper into the market for said courses? They have you covered. Keen to keep up to date with Suzy Birstein's Life in Art, or Louise Weir's sculpting career? Open up the pages and read all about it. Apparently, I live in an eclectic paradise populated by the most gorgeous, wealthy, successful, intelligent, artistic, altruistic people you could hope to meet.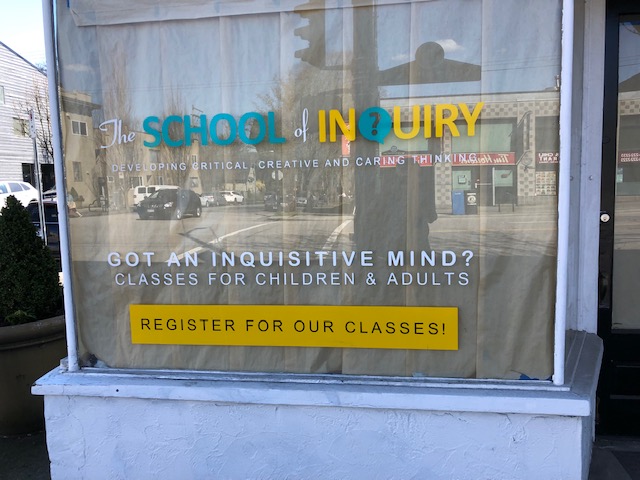 Trouble is, nobody I know actually reads the rag. I reluctantly glance at the cover as it goes into the yellow recycling bag, just long enough to reinforce my prejudice that it's delusional, and not worth my time. I definitely avoid the back cover, which until this month carried the same advert every issue: a photo of a deeply sinister-looking insurance broker, shoe-horned into a bad, blue jacket. Very unnerving, and I think the folks at BVM finally realised he was better off hidden away inside. No sense scaring people.
Sorry. We're Closed.
What Point Grey Living fails to address every month –a major discussion topic amongst my group of friends- is that West 10th Avenue, the commercial heart of our neighbourhood, is dying, and dying quickly. This isn't a slow moving cancer, it's a full-on coronary.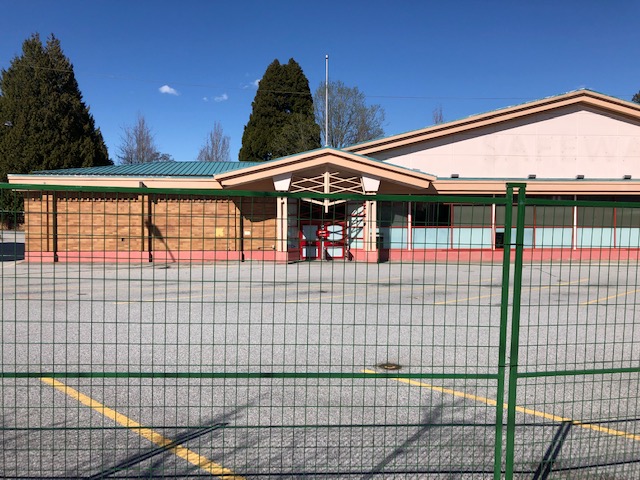 Take a quick walk down West 10th, and count the empty shops and businesses. Last time I did it, there were 8 new closures; that's 8 business gone tits up in 2 short blocks, including the School of Inquiry and the only bar, Dentry's. It's a sad bloody indictment on a supposedly affluent neighborhood, with more than a sprinkling of well-healed drunks, if the local bar shuts down.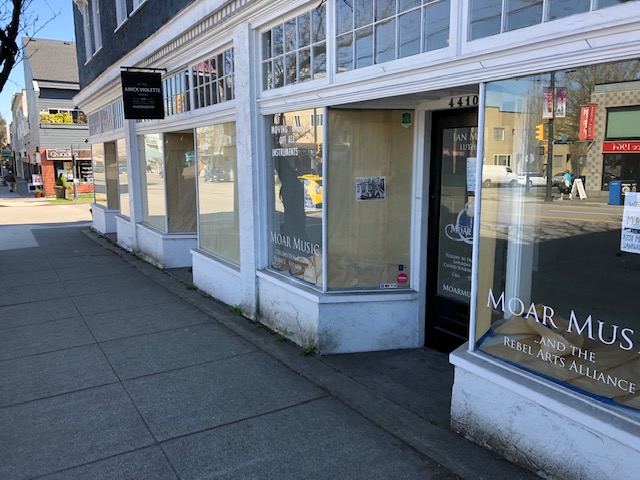 There's lots of sushi.
There's no shortage of Sushi restaurants (8!) catering to students from UBC, but the only businesses that appear to be thriving are the 2 produce stores, a couple of nail bars and the weed shop. Safeway closed last year and looks set to stay closed until the site is redeveloped in..ooohh..4-5 years time?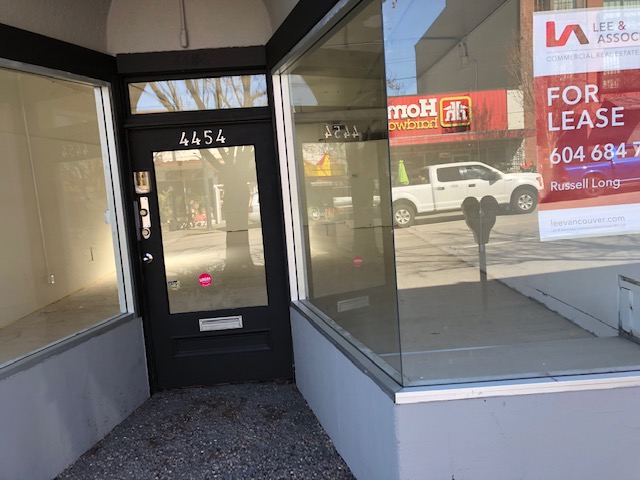 That's the story of our 'hood in a nut shell, and it's a familiar one to anyone who's seen their local high street shops die off in the face of evolutionary pressure from developers and big box supermarkets. No matter how much rosy lipstick Best Version puts on the Point Grey pig, it's losing its soul. No amount of twee articles about The Joys of Easter or The Perfect Spaghetti Carbonara can cover up what's happening. Nothing's going to perk West 10th up until Sky Train gets here in 5-10 years or so on its way to the University. More shops will close, until eventually the only businesses left will sell raw fish dishes or support-hose and pills for retirees.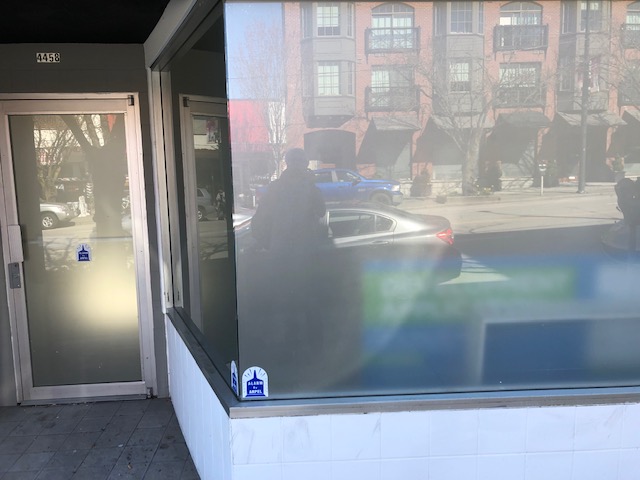 All I ask for is some fucking honesty in Point Grey Living Magazine – sorry, I meant to get "exclusive" in there again, but forgot. If you really think you represent the interests of the residents of our glum, tumbleweed streets, publish some robust discussion about the issues our 'hood faces FFS. But until you start to address reality, your advertisers –who appear to all be realtors, travel agents or insurance brokers- are wasting their money in this house except to keep the yellow recycling bags busy.
End of rant.